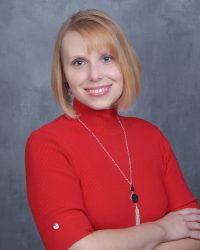 Heather Arcuri joined Clin-Path Associates, PLC in 2005, after graduating from Wayne State University's Pathologists' Assistant Program in Detroit, MI. Previously, Heather worked as an Anatomical Laboratory Assistant at Wayne State University Medical School, embalming and preparing donated bodies for dissection and later overseeing their cremation.
She has been certified through the American Society for Clinical Pathology since 2005 and is a member of the American Association of Pathologists' Assistants. She currently is the Lead PA at Banner Gateway and MD Anderson Hospital.
In her spare time, Heather enjoys traveling, movies, and reading.