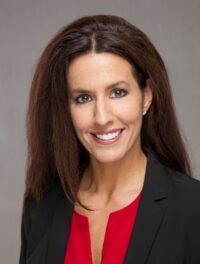 Angela N. Bartley, M.D.
Click here to see Dr. Bartley's complete curriculum vitae.
Dr. Bartley joined Clin-Path Associates in April of 2023.  She completed her Gastrointestinal, Liver and Pancreaticobiliary Pathology fellowship as well as, her Molecular Genetic Pathology fellowship at The University of Texas, MD Anderson Cancer Center, Houston, Texas.  Dr. Bartley finished her residency in Anatomic and Clinical Pathology at University of Arizona, Tucson, Arizona.  She received her medical degree from Wake Forest University school of Medicine, North Carolina.

Dr. Bartley is a member of CAP (College of American Pathologists) as well as, CAP Council on Scientific Affairs. She is also a member of  ASCO (American Society of Clinical Oncology),  AACR ( American Association for Cancer Research), AMP (Association for Molecular Pathology), USCAP (United States and Canadian Academy of Pathology) and, GIPS (Gastrointestinal Pathology Society)

Away from work, Dr. Bartley enjoys fitness, bodybuilding as well as traveling with her husband. She also loves watching professional and college football.