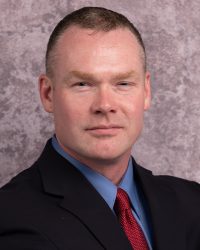 Bryce Dursteler, M.D.
Click here to see Dr.Dursteler's complete curriculum vitae.
Dr. Bryce Dursteler joined Clin-Path Associates, PLC in 2018. Dr. Dursteler completed fellowships at the University of Iowa Hospitals and Clinics in Iowa City, IA in Surgical Pathology and Cytopathology. He also performed his residency at the University of University of Iowa Hospitals and Clinics, and was Chief Resident in Anatomic and Clinical Pathology. Holding board certifications in Cytopathology, Pathology and Anatomic & Clinical Pathology, Dr. Dursteler left the University of Iowa Hospitals and Clinics to serve the growing community of St. George, Utah at Dixie Regional Medical Center, Intermountain Healthcare. Following a decade of service there, from 2008 to 2018, during which Dr. Dursteler fulfilled a variety of roles including director of Anatomic Pathology, he had the opportunity to join Clin-Path Associates.
Currently, Dr. Dursteler serves as Medical Director of Laboratory at Banner Gateway Medical Center.