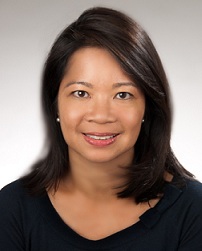 Maria C.P. Alzona, M.D.
Click here to see Dr. Alzona's complete curriculum vitae.
Dr. Alzona completed her Dermatopathology Fellowship from the Ackerman Academy of Dermatopathology in New York and her Surgical Pathology Fellowship from University of Southern California. She completed her internship at University of Chicago hospitals and her residency in Anatomic and Clinical Pathology at University of California Los Angeles. She received her medical degree from Loyola University of Chicago, Stritch School of Medicine. Board-certified in Dermatopathology and Anatomic and Clinical Pathology, Dr. Alzona joined Clin-Path in 2004.