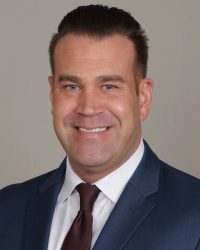 Timothy M. McDonald, M.D.
Click here to see Dr.McDonald's complete curriculum vitae.
Dr. Timothy McDonald joined Clin-Path Associates, PLC in 2020. Dr. McDonald comes from Johns Hopkins University where he completed a genitourinary pathology fellowship under the renowned urologic pathologist, Dr. Jonathan Epstein. Prior to this, Dr. McDonald completed a surgical pathology fellowship at Brigham and Women's Hospital/Harvard Medical School where his focus was soft tissue/sarcoma pathology. He completed his anatomic and clinical pathology residency at the University of California, Irvine and received his medical degree from the University of Arizona College of Medicine in 2014. He also received a Master of Biomedical Science in 2010 from Midwestern University in Glendale, AZ. In his spare time he enjoys travel, hiking, cycling and spending time with family.